Intelligent Ticketing Switch: Any flight, any airline, any time
Flights get delayed
You're in the business of getting thousands of passengers and crew teams getting to their final destination. But sometimes, the most effective way is not available in your flight schedule.
 You need a way to see all flights available for booking
TA Connections is introducing Intelligent Ticketing Switch, a first-of-its-kind feature that books flight crews or re-book disrupted passengers on any available flight, regardless of which airline they originally booked with. 


 Intelligent Ticketing Switch is saving one airline millions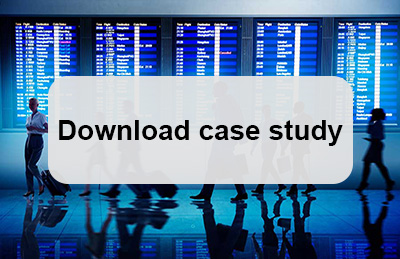 Can we save you time, reduce costs, and improve customer loyalty too? Download our case study with easyJet to find out.
Intelligent Ticketing Switch connects to multiple global supply channels.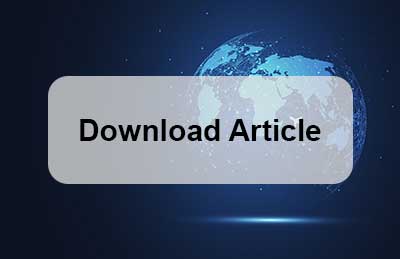 We make it easy with a step-by-step plan on how you can  implement Intelligent Ticketing Switch in your operations.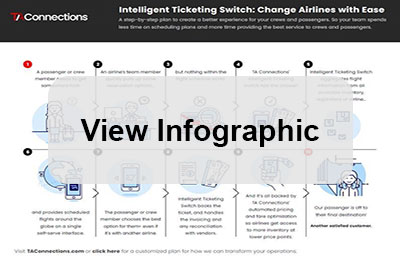 View our infographic for a visual guide on this can work for you.
 
Create a better experience for your crews, passengers, and service teams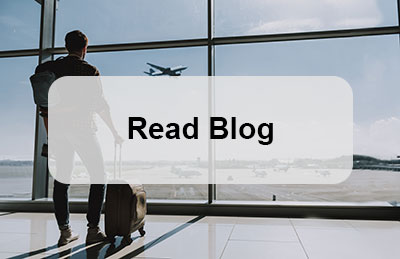 Spend less time on scheduling plans and more time providing the best service to crews and passengers. Read our blog about how we can automate ticketing for crews and passengers alike.
Can you get your crews and passengers to their final destination as efficiently as possible?  For a personalized demo on TA Connections' Intelligent Ticketing Switch, contact us now. To keep up with all of TA Connections' latest innovations, see our recent technical bulletin.