Passenger Logistics Lodging & Support
When disruptions happen, TA Connections is the solution. Our proactive disruption system effectively manages passenger IROP events to improve customer experience, reduce costs, and streamline operations for customer service teams.
TA Disruption Hub
Our proactive disruption system seamlessly integrates with existing systems to streamline any disruption event.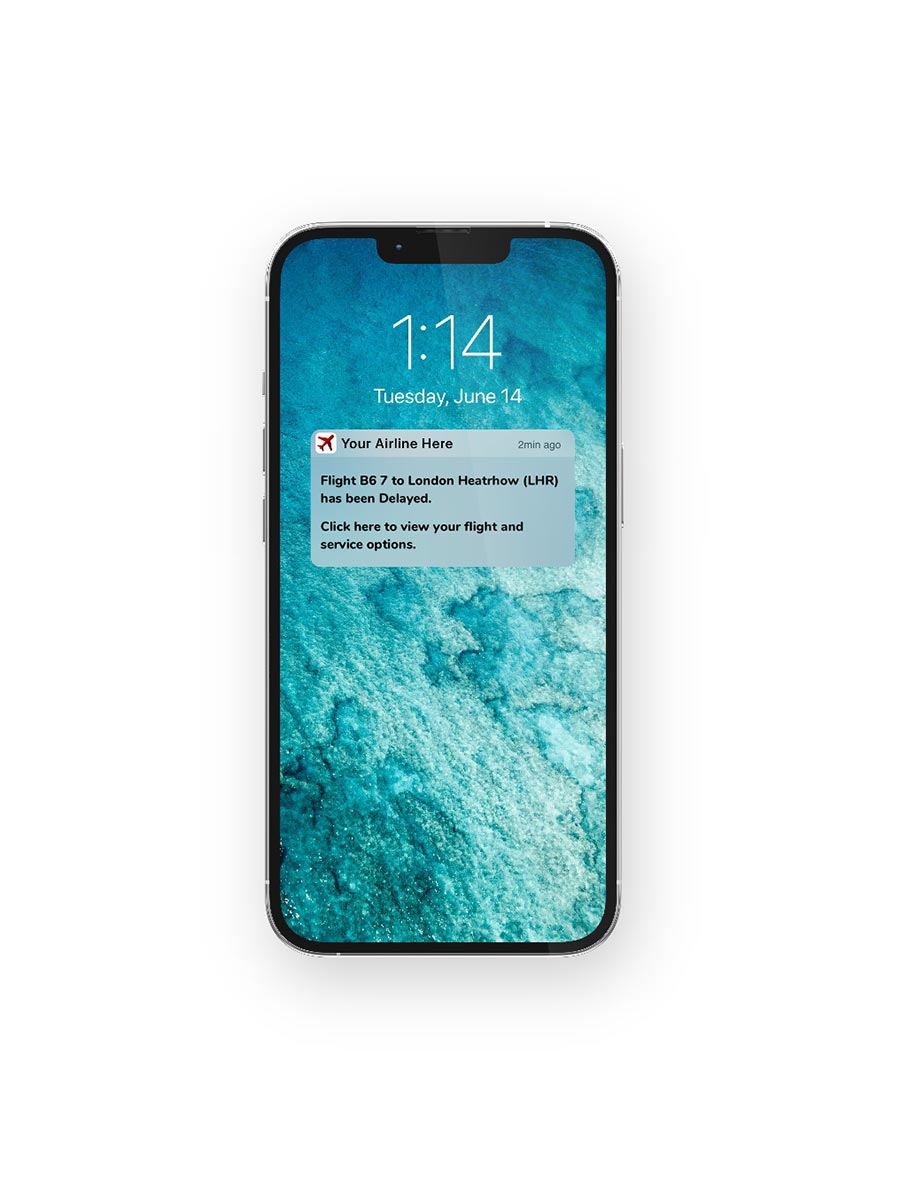 Notification Engine
Our powerful, single-notification platform manages all communication to passengers from the time of booking to post arrival, including real-time visibility into luggage location.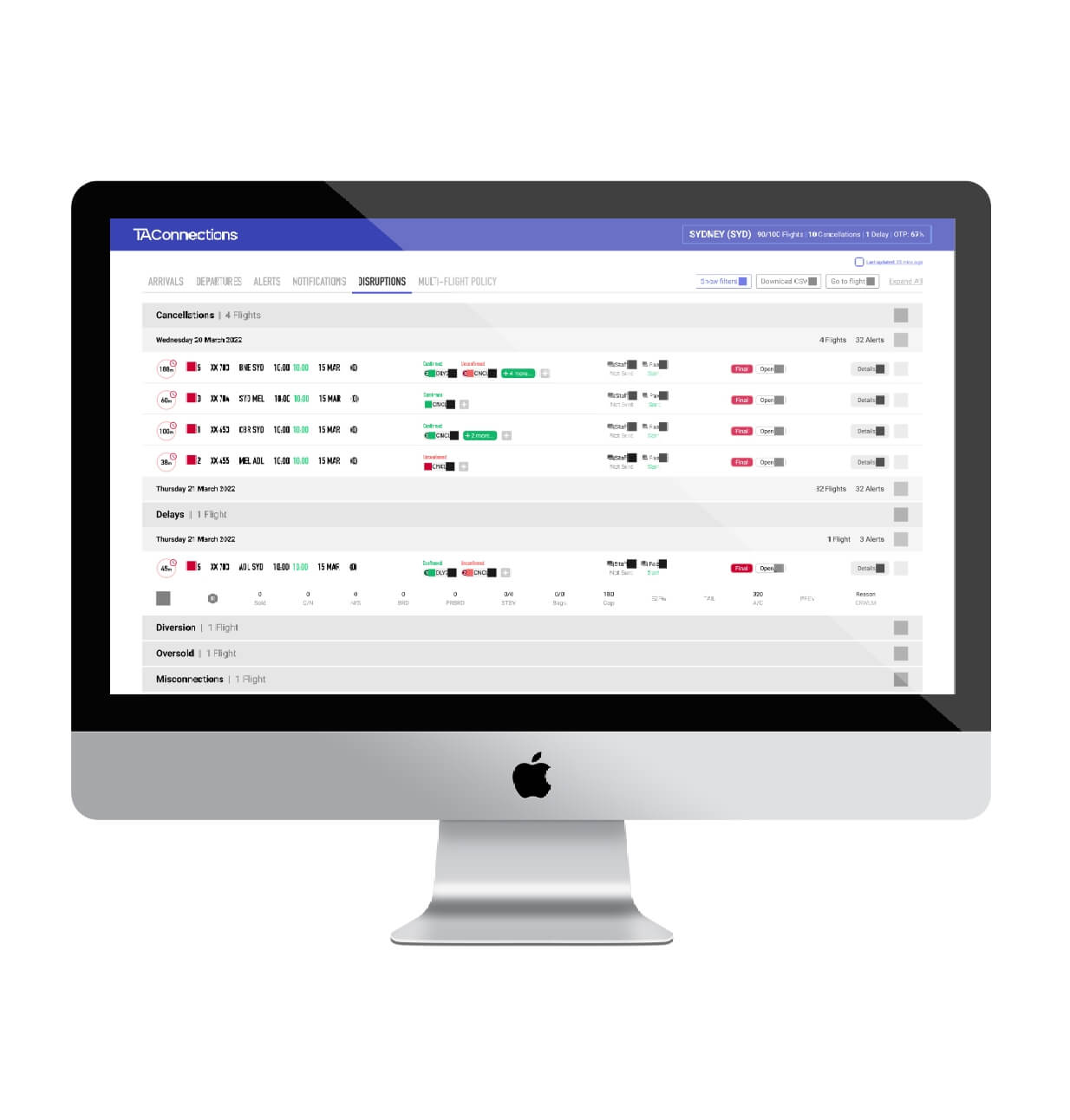 Operations Dashboard
Reduce service staff workload with our browser-based OTP dashboard that's built to reduce costs and monitor your airline's entire operation.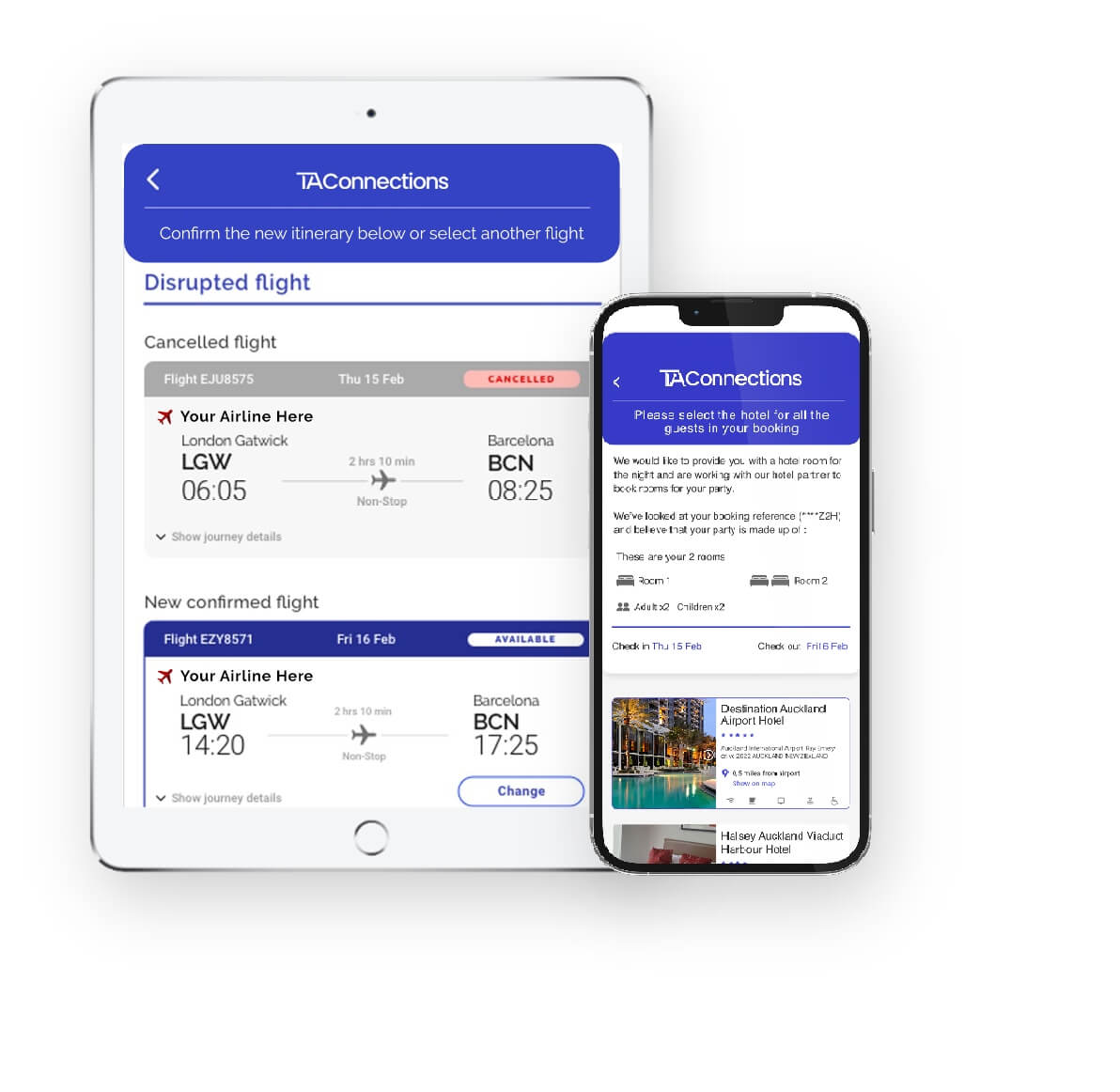 Self-Service Portal
Our white-labeled, self-service portal allows travelers to quickly manage any disruption event from one place, including rebooking flights and processing refunds.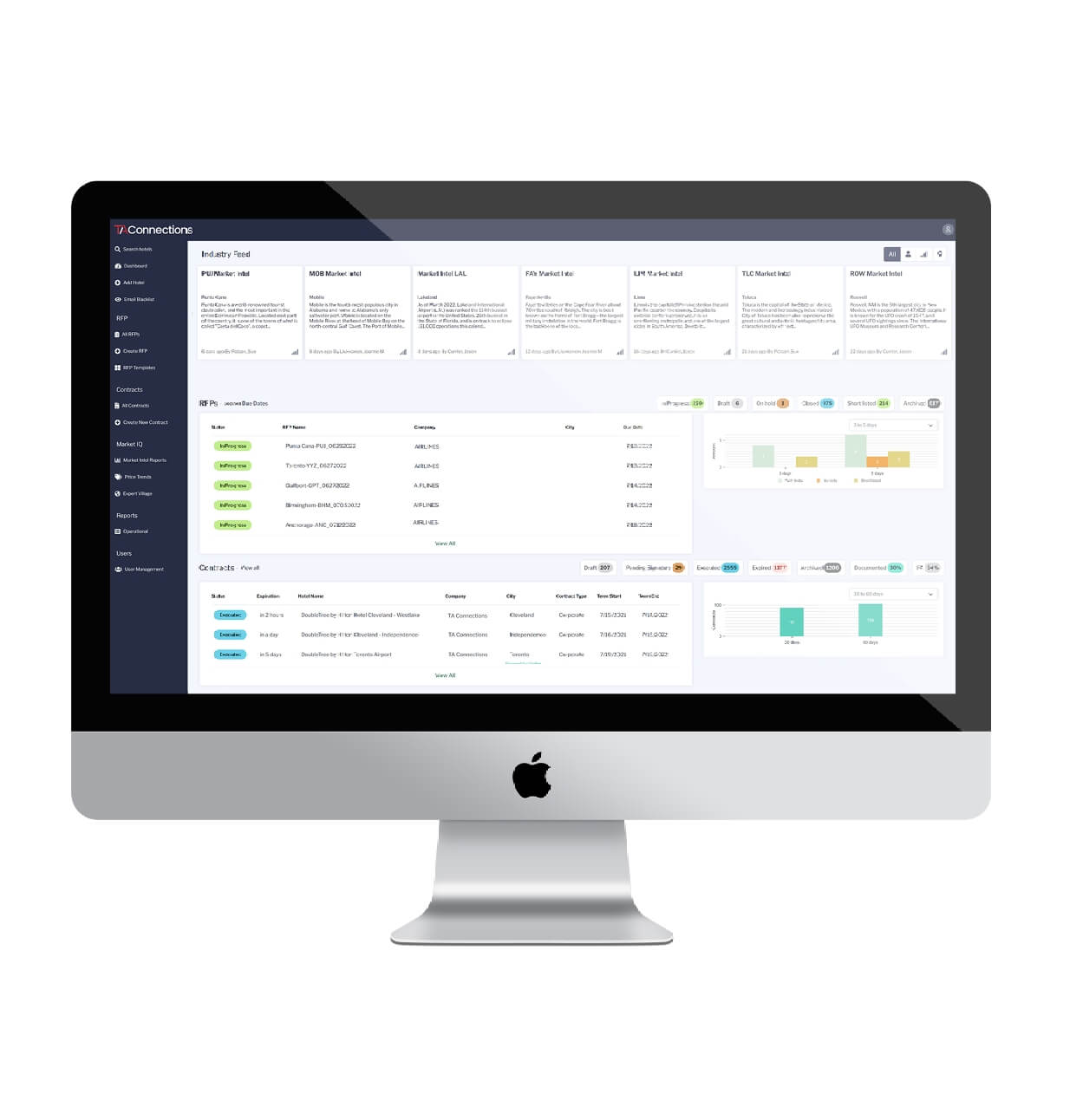 Hotel Logistics and Support
Manage and automate hotel reservations, create vouchers or travel credits, and reserve transportation to improve your passengers' experience from start to finish.
TA Connections streamlines operations to improve passengers' experience from start to finish.
Gain access to the disruption portal that monitors your entire airline, detects any disruption event, improves passenger communication, and enables passenger self service.